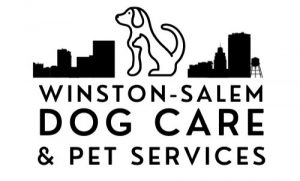 Company Overview
Winston Salem Dog Walking is an established and well-known local dog walking company in Winston-Salem, NC. We started from scratch in early 2017 with the goal to help dogs get the exercise and attention they need while their owners are away, be it for work or for travel. We strive to provide an experience that is unmatched for both our clients and staff all while enjoying the companionship, exercise, and fresh air that this job provides. We are rapidly growing and continue to set the standard for pet care in the area.
Job Summary
This position will start at 10 hours a week and top out at 30. Pay will be by service provided. These services will average out to $15 an hour and go as high as $20 based on experience and hours worked.  Hours are added based on client demand and employee performance. We do require weekend availability at least one weekend out of the month.  We also offer holiday pay and bonuses for meeting team goals.
We provide our pet care team with as small of a coverage area as possible within our service area boundary in order to make travel time short and efficient as possible. We do not group dogs from different families together, so our team is not having to control more than 2 dogs at a time. We also offer care for other animals and these services will be assigned based on experience and training.   This can be a physically demanding job and it requires the ability to walk at a brisk pace for multiple hours a day as well as the ability to control dogs of all sizes in a variety of weather conditions.
All team members are hired as employees. Schedules can fluctuate based on our requests for the week and will require great communication skills and the ability to pay attention to their notifications in the scheduling app. Team Members will be paid weekly.
This job is highly rewarding if you are truly passionate about animals and enjoy being outside and active. Great for freelancers, stay at home parents, wait staff, bartenders, retirees, and college students with consistent availability.
Responsibilities and Duties
Driving to and from client appointments on a set schedule

Walking for 15 minutes or longer

Paying close attention and following direction from clients and management

Regularly communicating with management throughout our hours of operation

Regular use and interaction with our dog walking software and app
Desired Skills
Previous dog care experience is a must. This includes: dog walking, vet tech experience, showing, breeding, rescue experience, as well as personal ownership

A natural affinity and passion for dogs and other animals

Physically able to be on your feet multiple hours a day

Comfortable with technology, specifically smartphones

Ability to quickly problem solve if emergencies arise

Ability to manage your time well

A willingness to learn

Excellent written and verbal communication skills

Bonus: Volunteer experience at shelters and rescues
Interested in applying? Click here.